Interactive Photo Booth and Social Experiences
That Instantly Connect You With Your Audience
PHOTO
Allow your guests to take a standard still photo with a custom overlay. Guests can then share their photo instantly.
ANIMATED GIF
Create a buzz with the GIF Animation option…Guests can take a series of photos that our software will combine to create an exciting stop animation that can be instantly shared.
BOOMERANG
One of our most popular features, Burst captures a series of photos in quick succession and creates a great live action "photo". Select reverse to create awesome boomerang GIFs ready for sharing.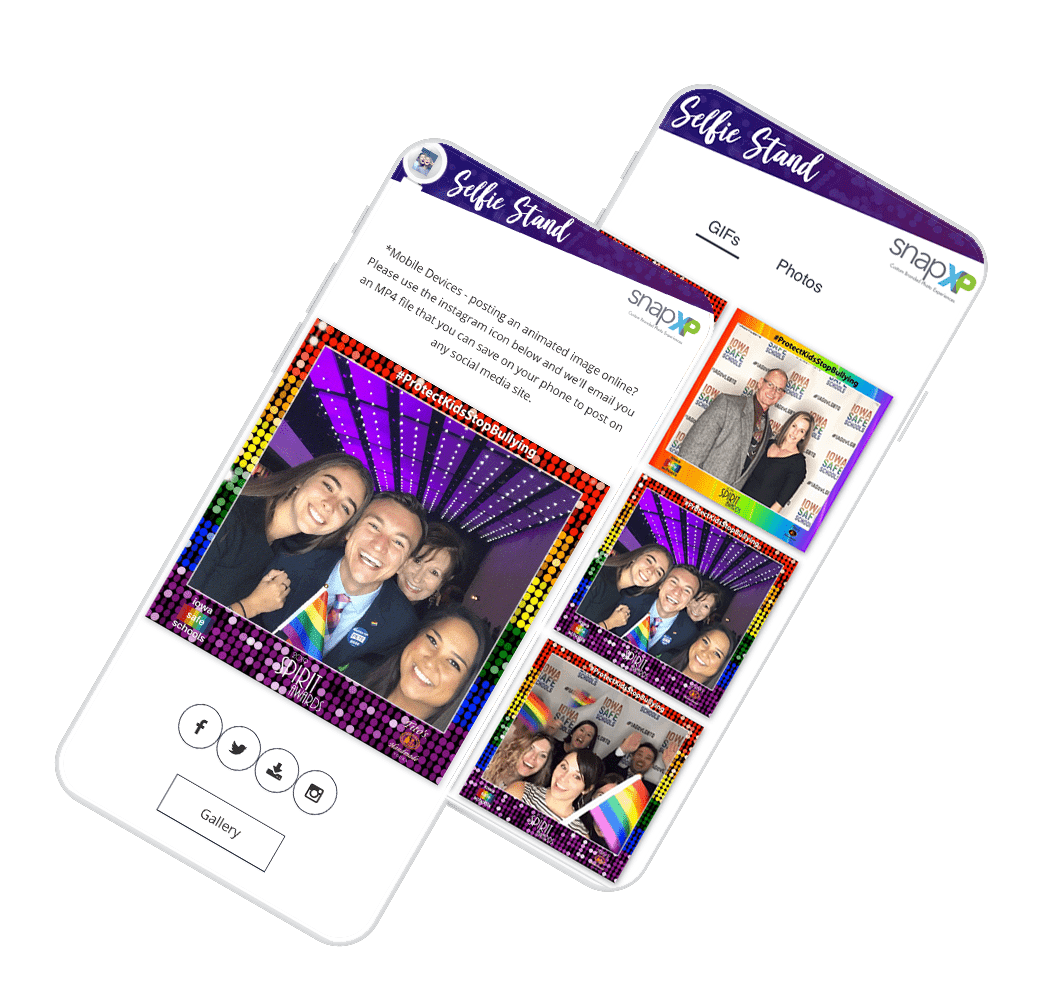 We Make it Easy to Share Socially
All of our services come with instant social sharing capabilities. As your guests or customers go through their photo experience, they can instantly send photos to their phones via text or email and post directly to social media. This greatly increases the overall engagement between the user and your brand or event.
Online Gallery
Nobody wants to wait to see photos from their wedding. Our software instantly uploads every photo to an online gallery for you and your guests to share and enjoy!
Templates
We have a large collection of templates to choose from or you can create your own, custom template to match your wedding!
Live Slideshow
Share your photos in real-time with a live slideshow – perfect for a large screen or projector at your venue.
Unlimited Sessions
Real-time view of photos, data captured, social shares, web activity and more.
Digital Props
We have a large selection of digital props that use facial recognition that guests can choose from
Let's Talk!
Please fill out the contact form below if you have any questions or would like to request a quote for your event. We are excited for the opportunity to work with you!
Let's Get SOCIAL
Ready To Improve Your
Social Outreach?